The Safety of the Document
Hi friends.
I have thought a lot about the value of time and reflection while working on my memoir. How I feel about something in the moment is surely different in retrospect; I am old enough to know that is true, I have written enough words by now. There is something to be said for the purity of the instant response, of course, that flash of hot fire and emotion. But I think I prefer looking at an incident in the rear-view mirror rather than in the middle of the intersection.
I am thinking of an essay that took me four years to write. It's about something bad that happened a long time ago, but it is also about the state of America now, and it is also about the eternal state of being a woman. At some point I realized I was far enough away from the moment to have the right perspective to tell it.
I attempted to write the story so many times over those four years, and each time it turned out differently. Just the act of writing it in the first place, deciding this was a story worth telling, that it was important to me, was a specific version of it. In subsequent drafts I began to look at things from different angles than just the story I had been telling about it for most of my life. How did that one incident impact my actions later? How did I see things outside of my world connecting with it emotionally, aesthetically, metaphorically? Who was I thirty years ago and who am I now? I was slotting in different pieces from the past and present, letting in different shards of light until the whole piece was aglow.
If I had published the first version of it, or the second or the third, the essay would not have been a lie, but it would not have been fully realized. If I had written it thirty years ago, it would have been raw and vulnerable and thrilling even but not aged correctly. I needed to spend enough time with it to see all the sides of it. And there could be even more sides surely! But I have chosen this version as the one I am going to tell.
I approached the writing with rigor, I worked the words repeatedly. And I circled the ideas and substance of the piece with deep consideration. If I am to tell this story, I must tell it with wisdom. I have lived a long time already. Have I not acquired some wisdom along the way? Best not to waste it.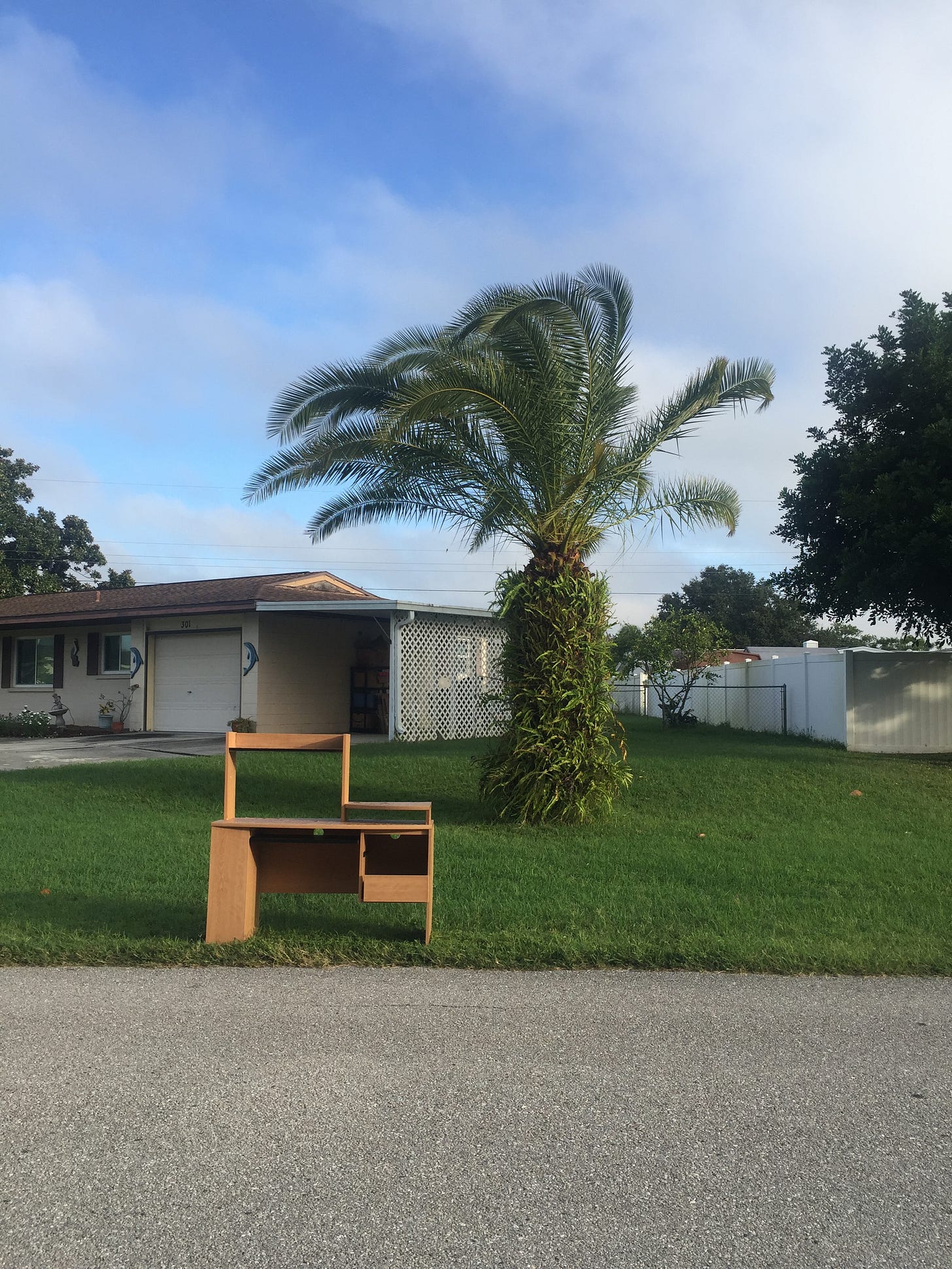 Sometimes we write in the heat of the moment. We do not take care with our words. We write to process our feelings. That is an immediate benefit to writing. It is therapeutic as hell, writing. But we do not always need to publish these thoughts. They can exist, still, without anyone seeing them. I remind myself of this all the time. I did not always know it. I had to learn that lesson, and occasionally I have to re-learn it. It is so easy—too easy, perhaps—to publish our words for anyone to see. A pause, I suggest, for all of us. A breath here and there, before we hit send.
The essay that I wrote became the cornerstone of my book proposal. At the time I was writing it I did not know why I was writing it or what I would do with it. It was just one story in my life I was rewriting again and again for no reason at all except that I had thoughts and feelings and I needed a place to put them. They'll be safe there, I thought. They'll be safe in the document. I locked the words away until they were ready to show to the world.
Jami
p.s. VOTE
You are reading Craft Talk, a weekly newsletter about writing from Jami Attenberg. I'm also on twitter and instagram. I try to answer comments as best I can, which are open to paid subscribers. You can subscribe here or give a gift subscription here. (If you are a teacher let me know, and I will give you a free subscription.) Fifty percent of the proceeds will go to various cultural, educational, and social justice organizations in New Orleans. Last week I donated to Voice of the Experienced.